There are lots of articles on this out there,
unfortunately, most of them are winter-based or corporate; I'm Australian and a Mum. You might be too. Hopefully this is helpful!
So "Dressing for Christmas activities" means for me: 
– BBQ's in 35/100 degree heat with only soft drink or alcohol to save you.
– Aeroguard scented picnics on the school oval, listening to the poor hungry kids singing their wee hearts out with the setting sun in their eyes and mosquitoes galore munching on ankles, while mums hide red wine in diet coke bottles, and Dads don't bother to hide the CC and Dry can in the stubby holder. 
 – Catch ups and end of year gatherings at the local wine bar or cafe with old friends and social groups
 – Work events that everyone feels obligated to go to (but aren't quite sure why.)
I class Christmassy outfits thus: Casual, Neat Casual and Scrubbed Up. Here are some tips to get it right without overthinking it or looking a bit naff.
The main theme: 
Go easy, and accessorise into Christmas celebrations.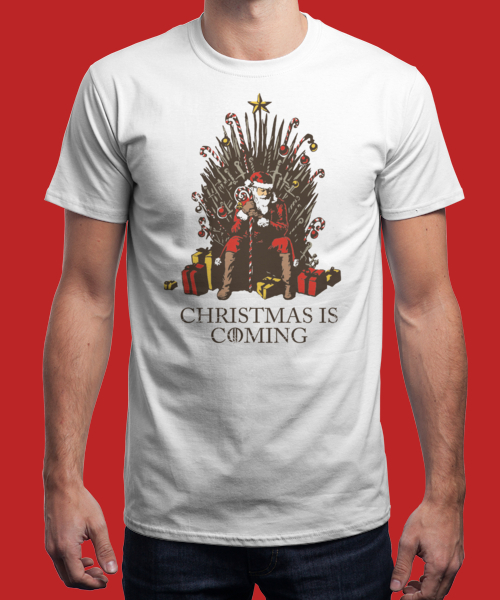 Casual Christmas dressing – If you want to go the k-mart tshirt with the bad pun or glittery 'Noel' then go for it, do you. An alternative is to put a light open shirt or blazer over an understated Christmas Shirt. It works for everyone, adds extra sun protection and gives the impression you've actually planned your outfit, not just chucked on the nearest Christmas shirt. Try grey with a navy over the top and light jeans turned up or cropped for a neat finish. Otherwise pick something plain red/white/green and add Christmas earrings or a hat.  Surprising how the brain turns green/red into instant Christmas this time of year. Floral maxi dresses, or Standard tshirts and shorts are also an eternal easy option, just add Christmas accessories.
Neat Casual Christmas dressing – This is where a Christmas shirt and jeans just won't do, but you need a nod to Christmas. Look for subtle metallics. There are some gorgeous options out there this 2018 season with threads or hints of metallics in otherwise standard shirts and dresses.  You can also go overboard with sparkly bling earrings with a black shirt, black blazer/bomber and jeans. It's very Melbourne. Add coloured heels or kicks for interest. I think you can still get away with distressed denim at this point if everything else is neat, fitted and fresh. A kimono over plain top and jeans will also go well this season. 
Scrubbing up – It's little black dress, (or freshen up your work shirt) time if you're time poor. Wear an LBD dressed down to work with a denim blazer. Ditch the denim, then add shiny, not glittery, bling of the blinding kind, extra makeup, or even a simple red lip and diamante studs to bring it up to evening level. If you're getting changed from day wear  then you've got plenty of time to add red and green touches, or play with metallic accessories, which are still on trend. 
I'd love to hear from you, so let me know if you have anything to add! Find me on the socials  @synthstyle